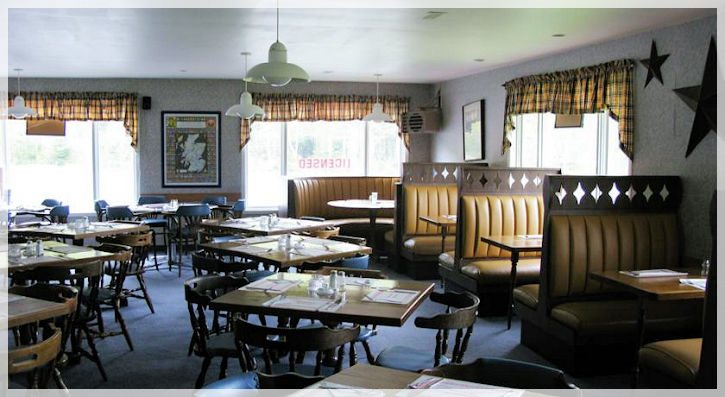 "The first restaurant entering or leaving the Cape Highlands National Park!"Surrounded by mountains we offer a full menu, air conditioned, licensed restaurant featuring local seafood, homemade meals, kids menu and delicious homemade desserts. Your have to try our apple pie !
Full Menu – Licensed and Air Conditioned
Some of our menu items include:
Appetizers
Fresh Seafood
Char Broiled Steak
Local Mussels & Oysters
Homemade Soup
Chowder at its Best
Kids Menu
Delicious desserts and much more
Specializing in steak, seafood and friendliness!
Located at the base of the North Mountain in the heart of the Cape Breton Highlands.